RGK+Z&A Group is a Myanmar holding company established in 1996 as Zeya & Associates Co.,Ltd.
Today RGK+Z&A Group employs over 400 qualified people in Southeast Asia and is one of the leading companies in Myanmar with strong partnership with local and foreign organizations.
RGK+Z&A Group activities are focused in Energy, Healthcare, Industry, and Environment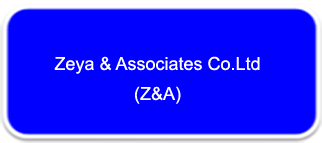 Company
Zeya & Associates Co.,Ltd.
Leading Engineering, Procurement and Construction Service Company in Myanmar for Government and Private Projects in local Myanmar currency.